Save time on analysing and reporting on your project schedules with AI
Securely upload your existing project schedules to Nodes & Links and see results in 1 click
Nodes & Links Helps Planners Plan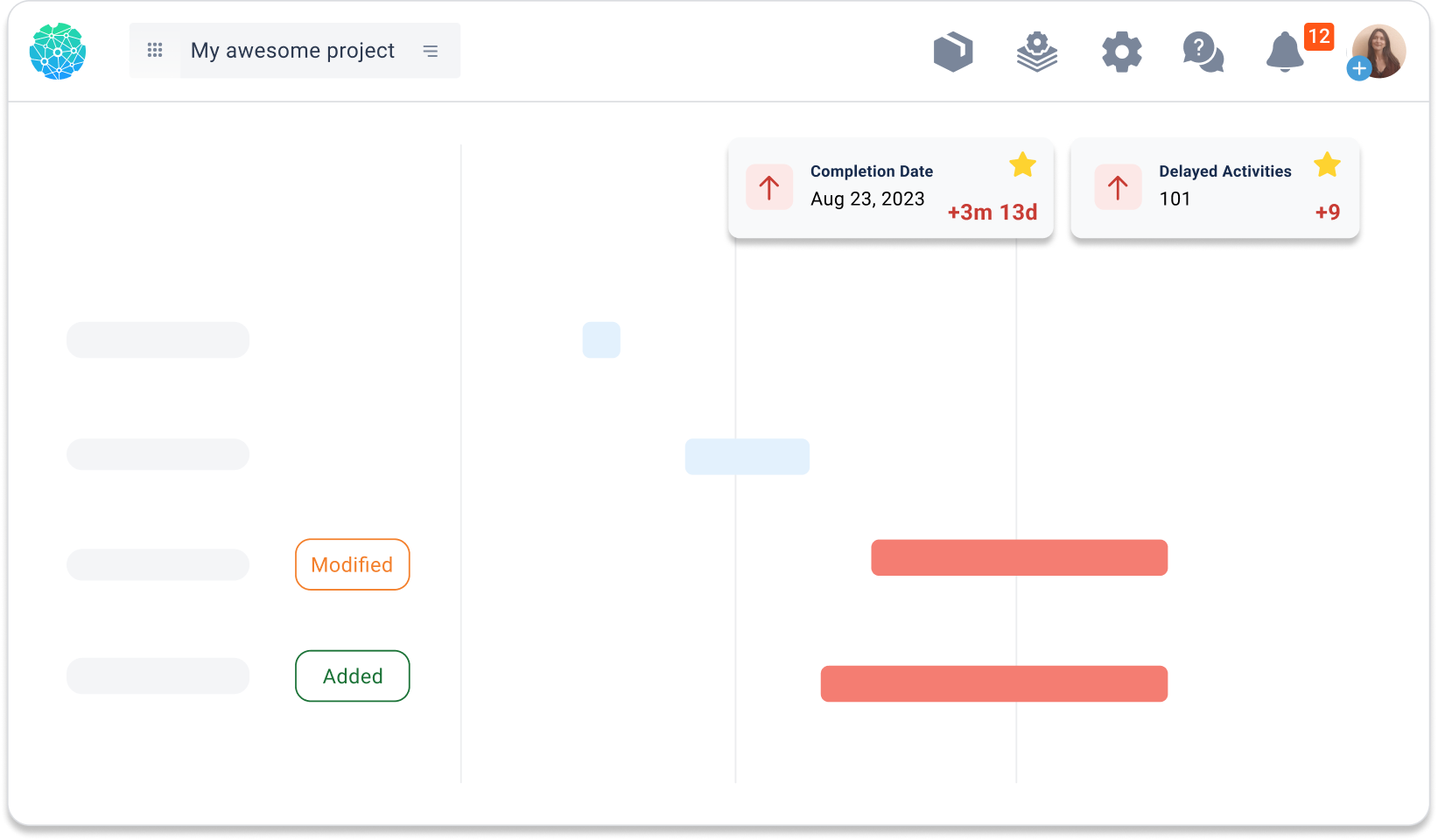 Schedule Comparison Simplified
Effortlessly Compare Multiple Project Timelines with Our Intuitive Tools, Saving Time and Enhancing Accuracy
Past & Future Delay Analysis That Works For You
Unlock Insights into Delays with Intelligent Analysis, Tailored to Your Project's Needs
One-Click Reporting For Your Whole Team
Empower Collaboration with Instant, Comprehensive Reports, Accessible to Everyone at the Click of a Button
Built For Managers / Planners / Schedulers / You
Whether you're a seasoned project manager, a meticulous planner, a precise scheduler, or someone looking to take control of your projects, Nodes & Links is designed with you in mind.
Works With Your Data, Kept Only Yours
Our platform works seamlessly with your existing data, providing insights and analytics without compromising confidentiality. Your data is your asset, and we ensure it stays that way.
Easily manage risks in your project at scale
Our AI-powered tools allow you to analyze, predict, and mitigate risks with unparalleled speed and accuracy. Whether you're overseeing a single project or a global portfolio, our platform equips you with the insights and control you need to manage risks effectively.
TRUSTED BY INDUSTRY LEADERS
See Trends in your project and it's progress
Harness AI-Powered Predictions and Trend Analysis to Understand Your Project's Performance and Future Activities
See an overview of your resource consumption
Utilize Smart Filters and Delay Analysis to Focus on Critical Activities, Ensuring Efficient Resource Allocation and Consumption
Elevate Your Team from Processing Data to Creating Knowledge
Start free today and save 10 hours a week